Laldy Selection Box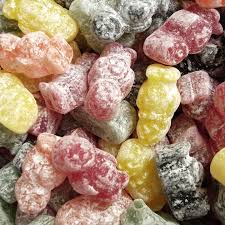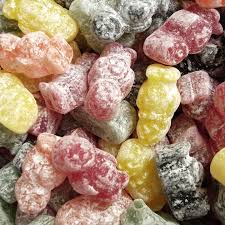 sold out
Laldy Selection Box
All profit goes to the work of laldy.org!
I wanted to introduce you to something really great that we've put together for you. There are a few British traditions that are missing in the US. For instance, every Christmas a Scottish child would expect (or hope for) a 'selection box' in their Christmas stocking.
Selection boxes were sold by manufacturers to display all of the different types of candy that they would produce. As you could imagine, having such a large selection of candy available to a young child was quite the highlight of a Christmas morning.
To give you all a little taste of that experience, I've put together our very own, hand picked 'Laldy' selection box containing many of my favorite Scottish and British treats!
The Laldy Selection Box is filled with all the treats I miss from Scotland - things that I usually ask my parents to bring over every time they visit. The best part of the selection box is that, not only does this give you a small sample of Scottish childhood, you also will support the work of Laldy.
What's in the Brexit Biscuit Box?

Tunnock's Caramel Wafer from Uddingston Scotland
I grew up not too far from the Tunnock's factory in Uddingston Scotland. I used to pass it frequently when I would get the bus into Glasgow from my hometown of Hamilton. Tunnock's has been in operation since 1890. You've probably never heard of them but in Scotland they produce the number one chocolate bar/biscuit. Over 5 million Tunnock's Caramel Wafers are made every week! The Tunnock's Caramel Wafer, is a chocolate bar consisting of five layers of wafer, separated by four layers of caramel, then coated in chocolate.
The bag that we include contains 4 caramel Wafers, so plenty to share.
THISTLE TEA from the Edinburgh Tea & Coffee Company
Edinburgh Tea and Coffee are fully certified by the Fairtrade Foundation and the Organic Food Federation to roast and pack coffee and blend tea. This light, rich black tea from Africa and Ceylon, are blended with subtle but noticeable Scottish thistle blossom. Thistles grow wild on the banks and braes across the heartland of Scotland.
Each Box contains 25 tagged teabags in Envelopes.

Shortbread from the Shortbread House of Edinburgh
Nothing goes better with a tea than these handmade shortbread fingers that are sweet and buttery to taste.
2 x Two Finger Packet.
Walker's Original Toffee
Confession - this is an English manufacturer but my favorite toffee maker nonetheless! Walker's toffee, when bought in the trays was shipped with a small hammer used to smash the hard toffee into small pieces. In this case, whacking the package against a table edge will have the same result. From the heart of the Potteries in Longton, Stoke on Trent, Walker's Nonsuch is one of Britain's oldest makers of traditional toffee since 1894.
100g Bar.
Taveners Jelly Babies
'Jelly Babies' have been around since 1885. Jelly Babies are a type of soft sugar jelly sweet, shaped as plump babies in a variety of colors. Jelly babies make frequent appearances in the popular British series Dr Who, being the TimeLord's favorite sweet often offered to strangers to diffuse tense situations.
265g bag.
Bassett's Liquorice Allsorts
Bassett's, was a British confectionery company founded in Sheffield by George Bassett in 1842. Perhaps the company's best-known sweets, the Liquorice Allsorts, were created by accident in 1899. Salesman Charlie Thompson dropped the samples of several different products in front of a prospective client. The client was taken by the idea of selling the sweets all mixed up and in return for the success, the company allowed the client to name the new brand.
250g bag.
Walker's Chocolate Eclairs
An Éclair is usually an oblong choux pastry with a variety of fillings and topped with icing. Those are good too, but a British chocolate eclair is a twist wrapped caramel or toffee with milk chocolate centers.
150g Bag.
Haggis Chips
Don't worry, these chips don't have any of the 'unusual' ingredients found in real haggis! You'll experience the pleasant flavor of haggis along with the spiced cracked pepper flavor you're more used to.
5.3 Oz bag.
Barrett's Sherbet Fountain
Something for the kids! This is a real treat from my childhood and my own kids' favorite. Sold since 1925, The Sherbet Fountain consists of fizzy sherbet and a stick made from licorice.